It's been a while since my last post – I'm not that good writer, but will try to add few things from time to time. This time I would like to write a little about a first session which I had a pleasure to make with Aga @skajbi.priv. She's quite nice person to work with and I ended up doing few more session with her after our initial work. We agree that this time I do the shooting in my home, and we go for some basic wardrobe selections. Back then I just get back from a small photo event called Chono and I was selecting and retouching some of the photos to send them to magazine (which btw later on get published in Mob Journal). I get idea that it could be funny way of showing my workspace and a small preview of what is going for the magazine as a background for the shoots, that's why I started doing photos in this area: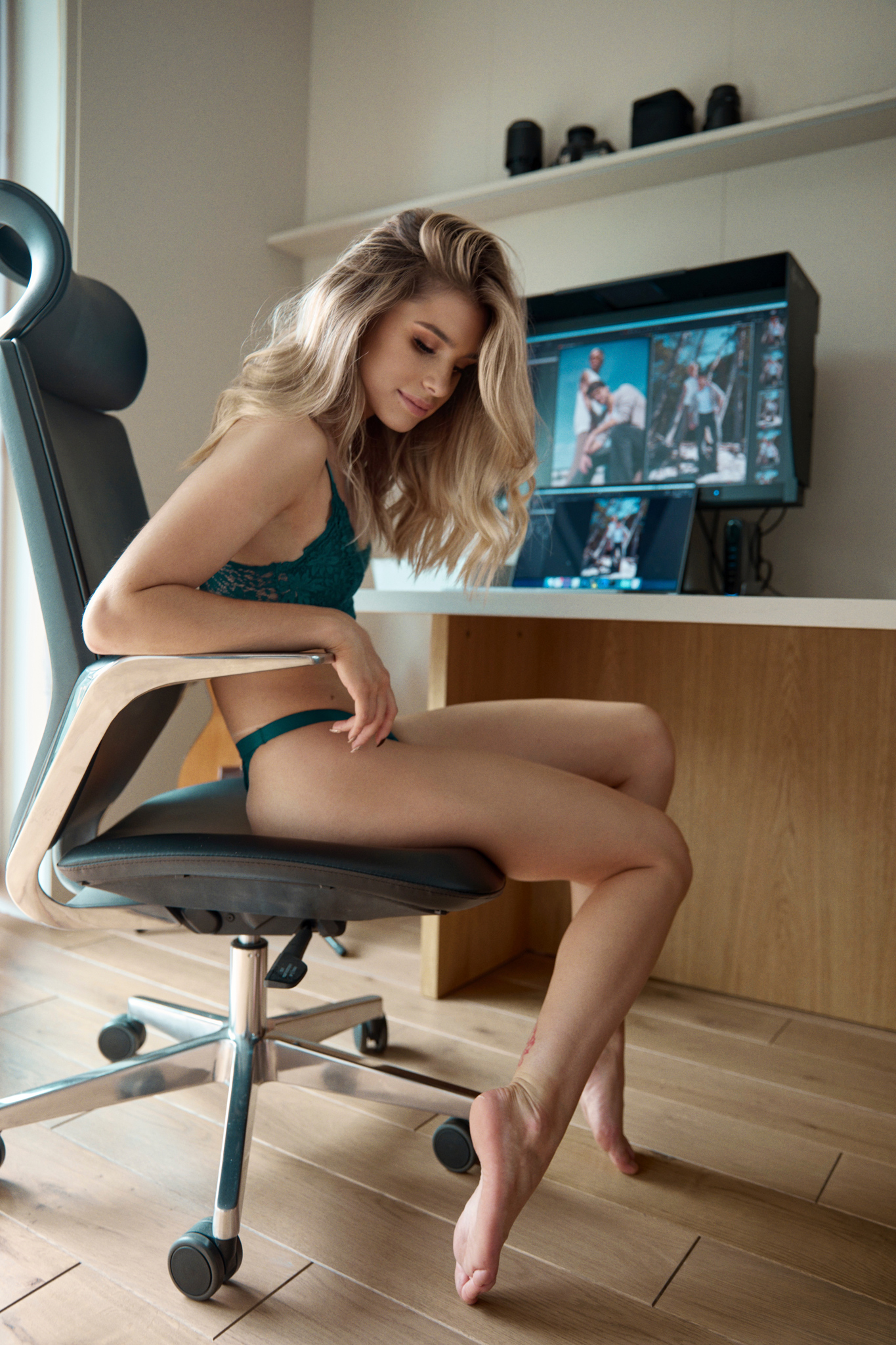 As I'm never 100% sure of my ideas I decided to do few shoots without this messy background, just in case I later on don't like the results (I keep doing it all the time as fallback solution). We add some jacket and did few experiments. I really like sets with any colour, as black are bit boring for me, but fortunately Aga bring quite a lot of different nice lingeries with her so there was plenty to work with.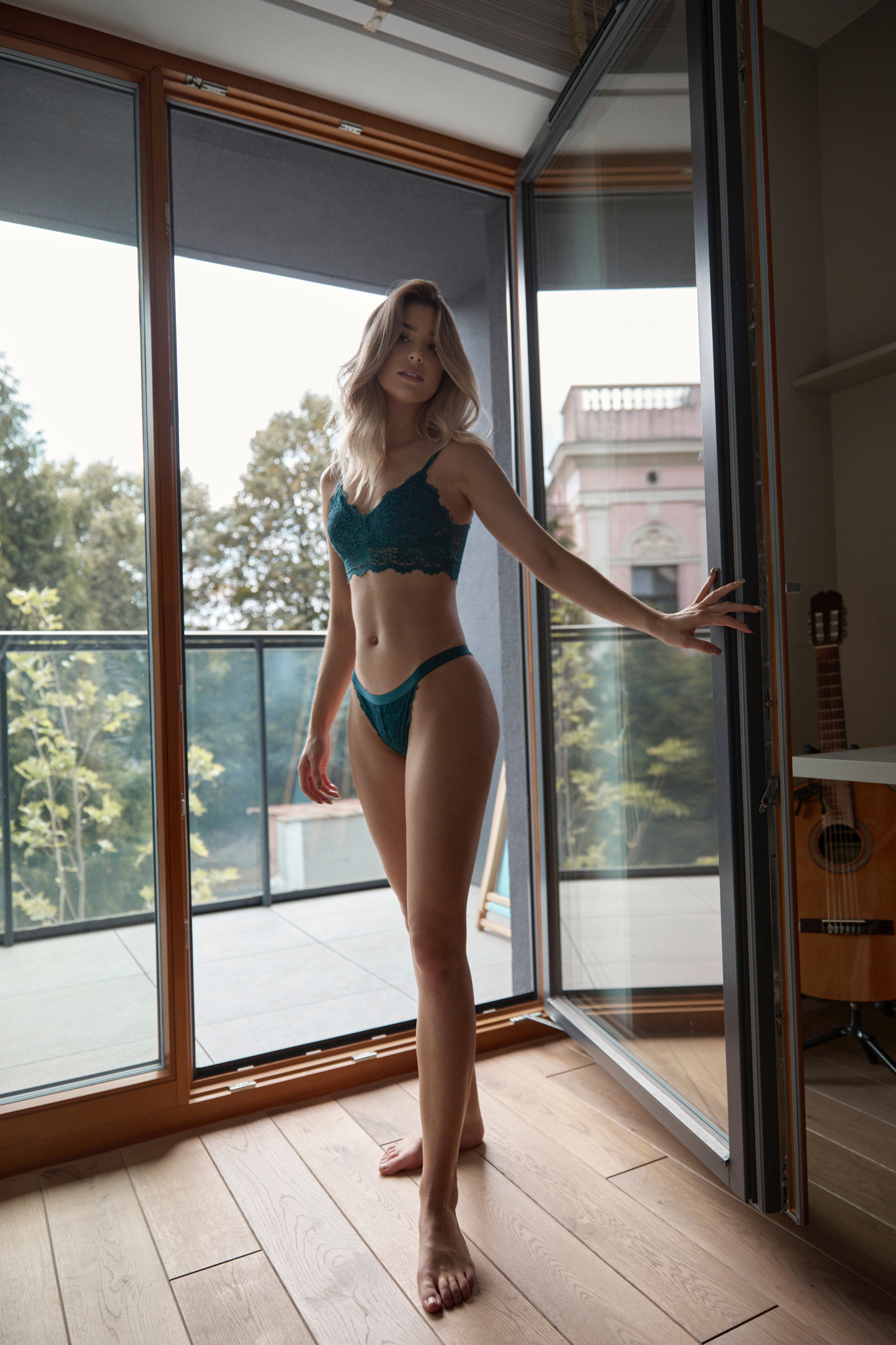 Next we go with red lingerie which I think was my favourite one for this photo session and suits her skin colour and hair the best. I wanted to go with my "workflow background" again to see if it will work a bit better than previous selection, yet ended with slight different frames: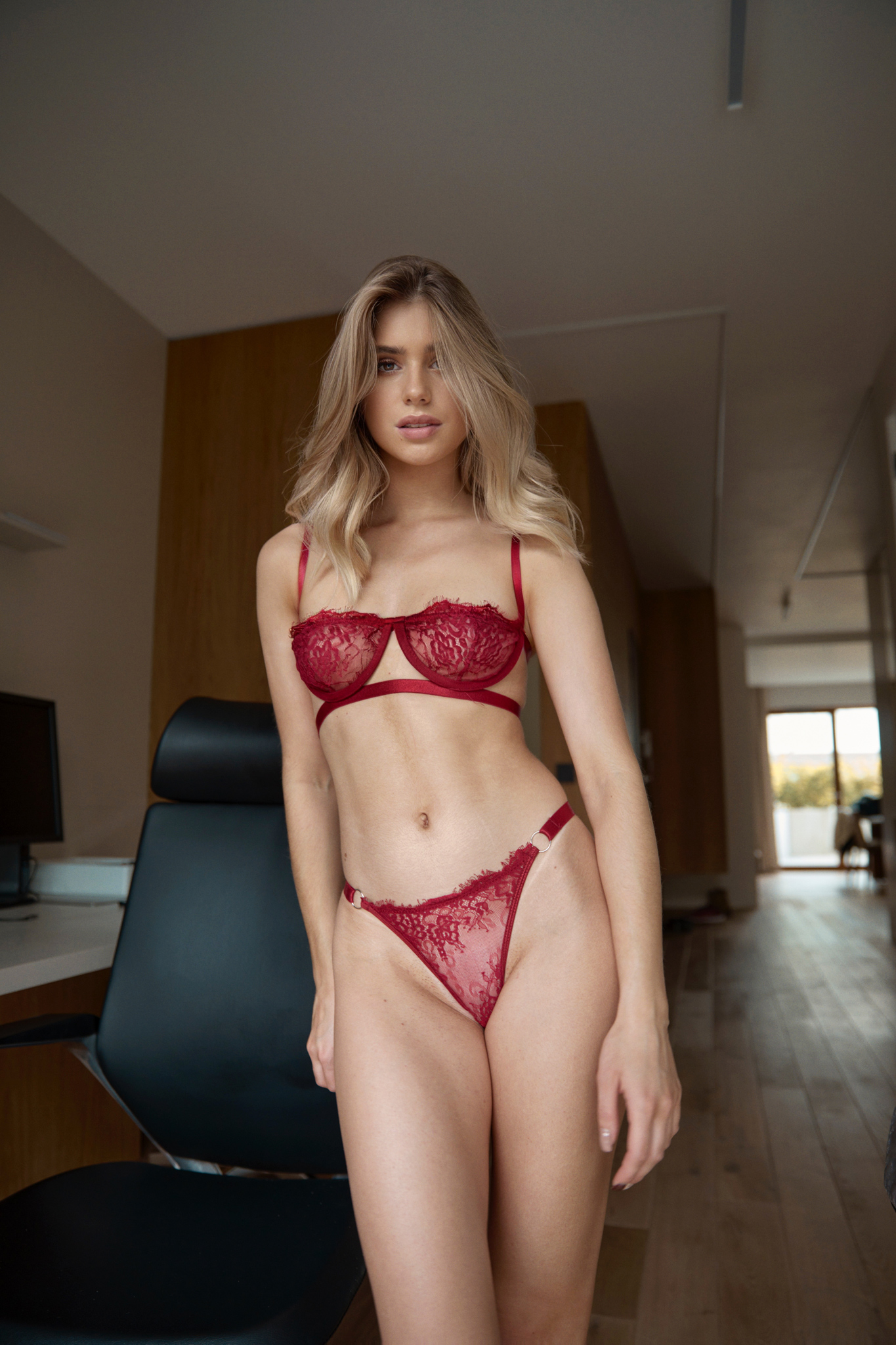 Last wardrobe selection we go for black/white. I didn't want to use too much time of Aga, and It was like another session in my home back in those days and I started to missing inspirations for this place. Nowadays it may sound strange, but I do need to have inspirational background to work with passion, and the greatest images I love after a while are a combination of inspiring place and inspiring models.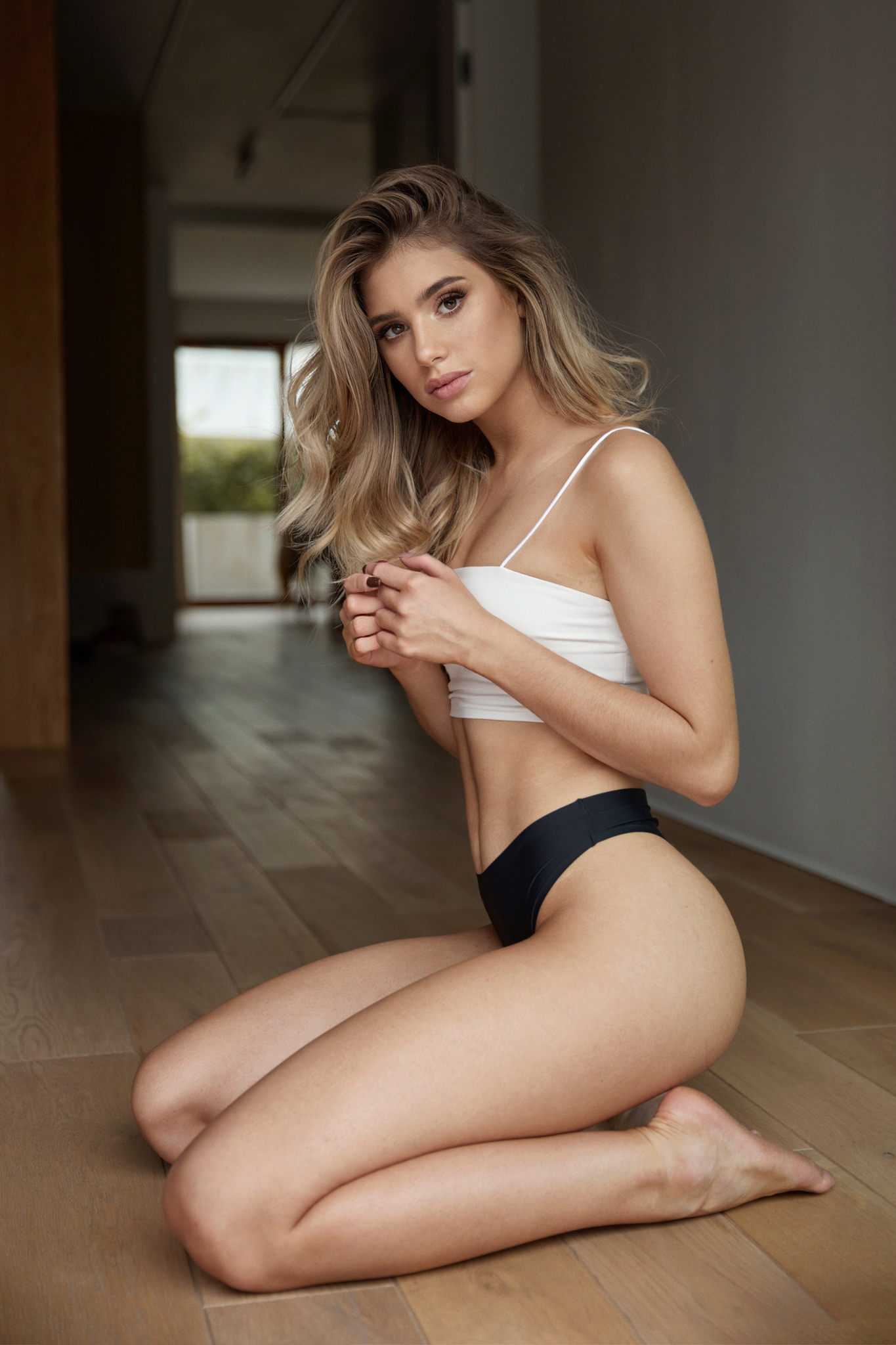 As Aga needed to get fast to the train, we pack everything quite quickly and I drove her to the station. This is moment when I realised we didn't make any backstages, so the only one I can add here is the one from the car we did in hurry trying to get to station on time: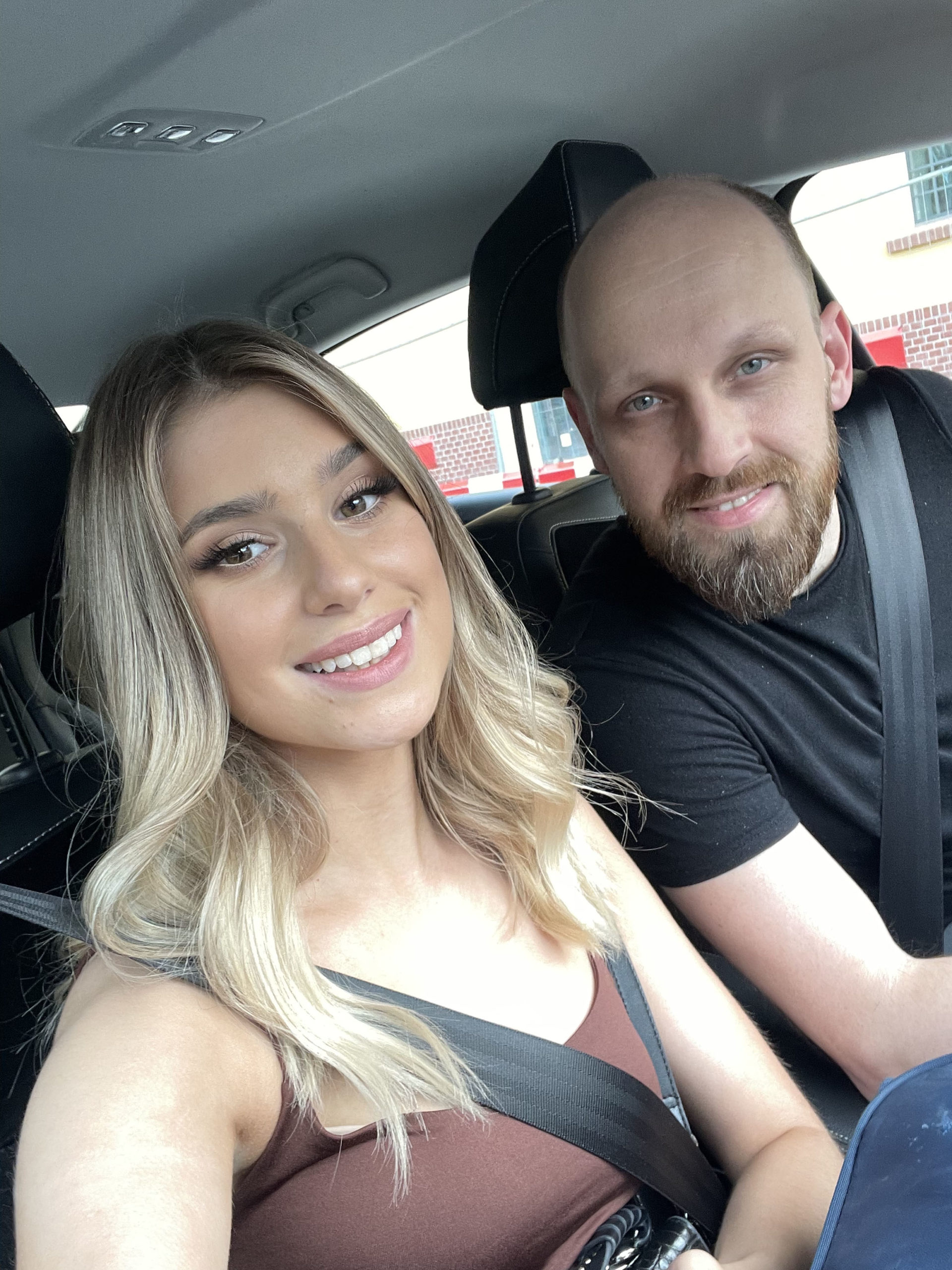 After I retouched some of the photos and we both added them on social medias we both realised that we need to make more shoots together as this cooperation goes quite good. If you're watching my social profiles, you've already probably noticed that we did many more successfully shooting and I hope I can add few words on those next time. Thank you for reading my small update and hope to see you soon again.