Today I would like to share few of my photos of quite inspiring place, Pałac w Gorzanowie. I was there as an assistant and to make some backstages during the shooting with the team I already work with before (Tom & Dorota). Olga was our model for whole campaign – She came from Warsaw to Wrocław by train, from where we took my car to Gorzanów. It took us like almost 3 hour to get there so we end up getting there by night and I could not really see the castle in all its glory. I've spent quite calm and quiet night (don't remember so quiet place in a while) on a bed older than all of us combined and woke in the morning full of energy to hard work. After a short breakfast I went to do some scouting of the place.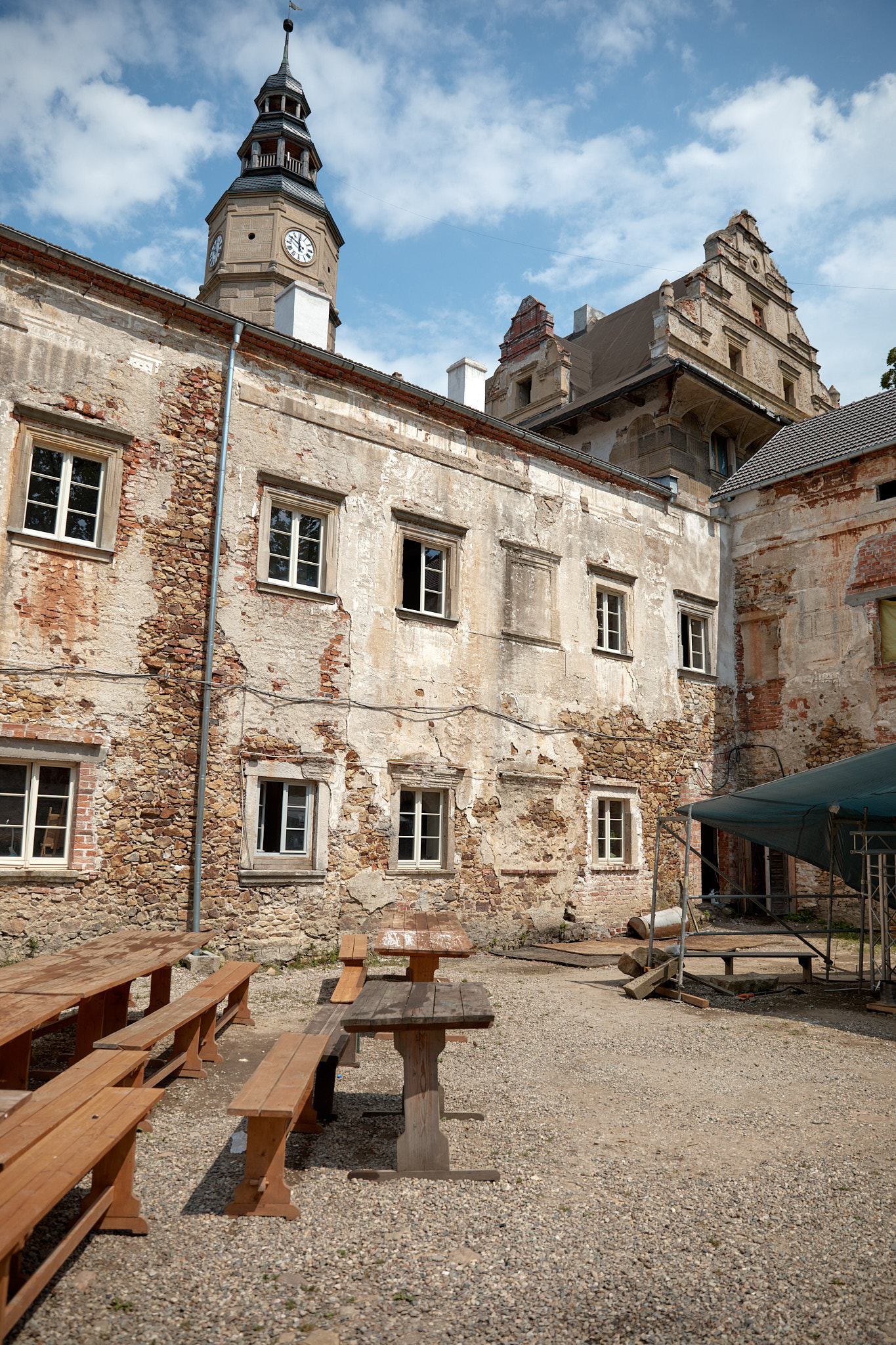 I was quite happy that we got lucky enough to have really nice and sunny weather! It turned out that this place is a host of many artistic event and many artistic shots. Some of them also end up in photo campaigns that end up in biggest fashion magazines like Vogue, Harper's Bazaar, etc. But after walking few of the rooms I understand why that's the case. It's just beautiful place with an interesting history in every single room I visited!
I really love old and deserted places, where dirt and dust define shape of the surrounding and this castle has plenty of such rooms. I was moving from one to another to see that in every one of them there is something different and unique and inspiring! I remember it like I was being high on some drugs, I just couldn't stop moving from room to room and shot, but I will spare your time and I will limit my photos to a minimum in this post.
It's just a small set of photos of the interior I did that day, maybe someday I could publish them all if someone would be more interested. After scouting I moved back to place where we did all preparations (Makeup and clothes changing) and I started doing some help with the light and in spare time was doing some backstages.
Whole session took us around 10h of hard work, we did quite few cloth changes, different makeups and hairs – few of them you can see on a small selection I've added above. As I took all pictures you can't really see me, but as a bonus photo I made this one at least I can remember I was really there! Still have to work more on some selfies from my main camera 🙂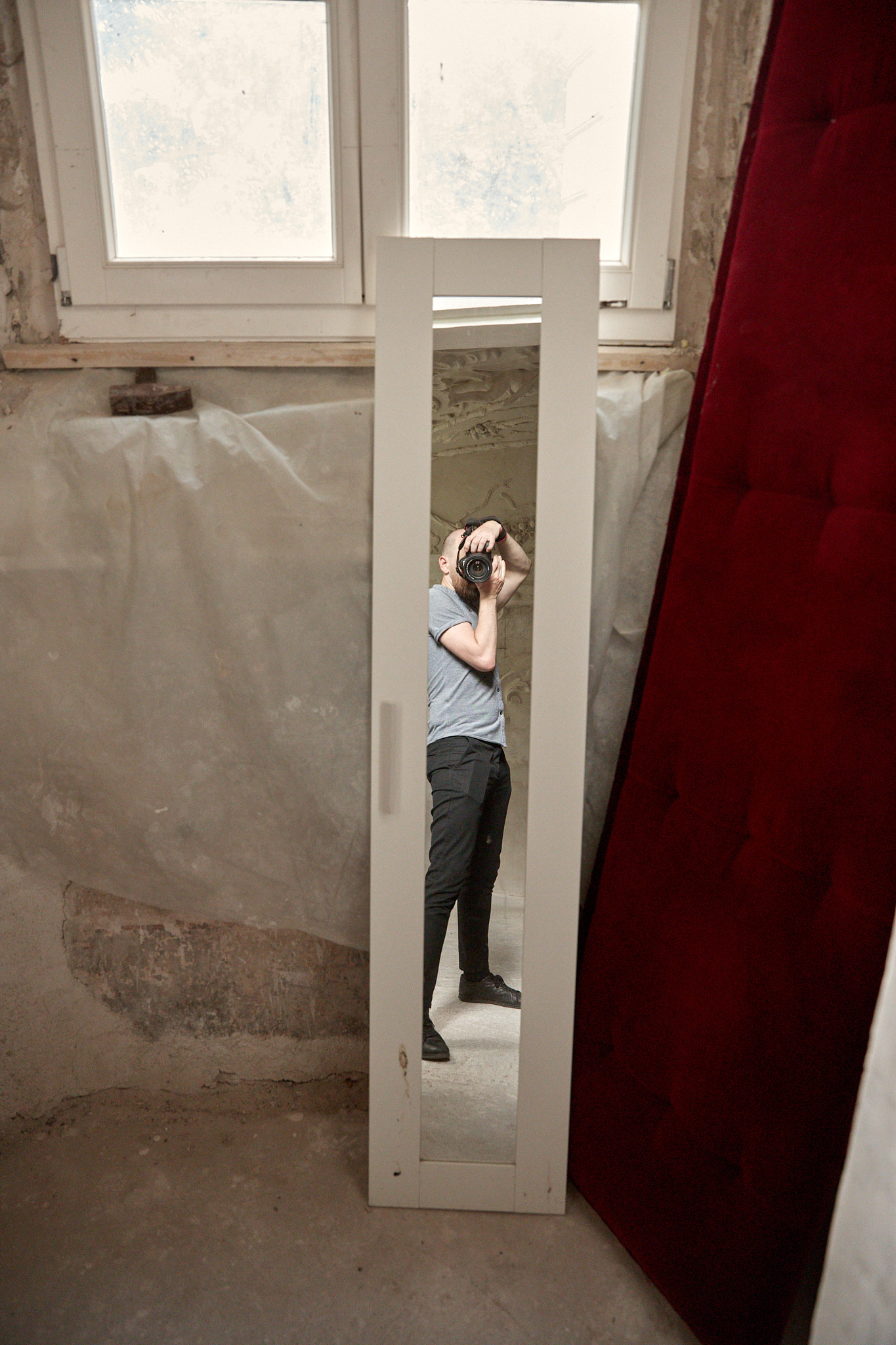 All of the photos here I made with my already "old" camera, which I use for past few years now – Canon 5D IV with my new Lens Canon 24-70mm 2.8 that I'm testing heavily recently and I really love results already! As always let me know in the comments if you would like to hear about anything specific that I've missed writing about in this post. Until next time!