Today I would like to tell you some story how things might not go well with the plan, but eventually end's up nicely with some luck and observation skill.
One of many sessions I did this summer I made with Aleksandra / SPP Models with some help with clothes from Natalia. I managed to convince my model to do shooting at the early morning, so after initial longer talk on instagram we meet at 5:55am at the local station in my city. I was planning to do some simple clothes like swimsuits & body selection that I trust would help our model in her future bookings. I was kind of worried about the weather as always, but eventually it was good enough for shooting.
From the very beginning I was planning to do photos on one of the local beach bar. Unfortunately I wasn't there for a while and didn't do proper research and end up with closed place with security cameras around. I didn't want to risk doing something crazy so eventually I went for my plan B that was other beach bar. As it turns out when we get there that we found ourselves in same situation again! This kind of stressed me out, but I remember that there was one more new bar opened nearby and I remember that one of my friend mention it recently. Happily this place was without fences and in fact got so much more nice background that I could ask for! Lucky me!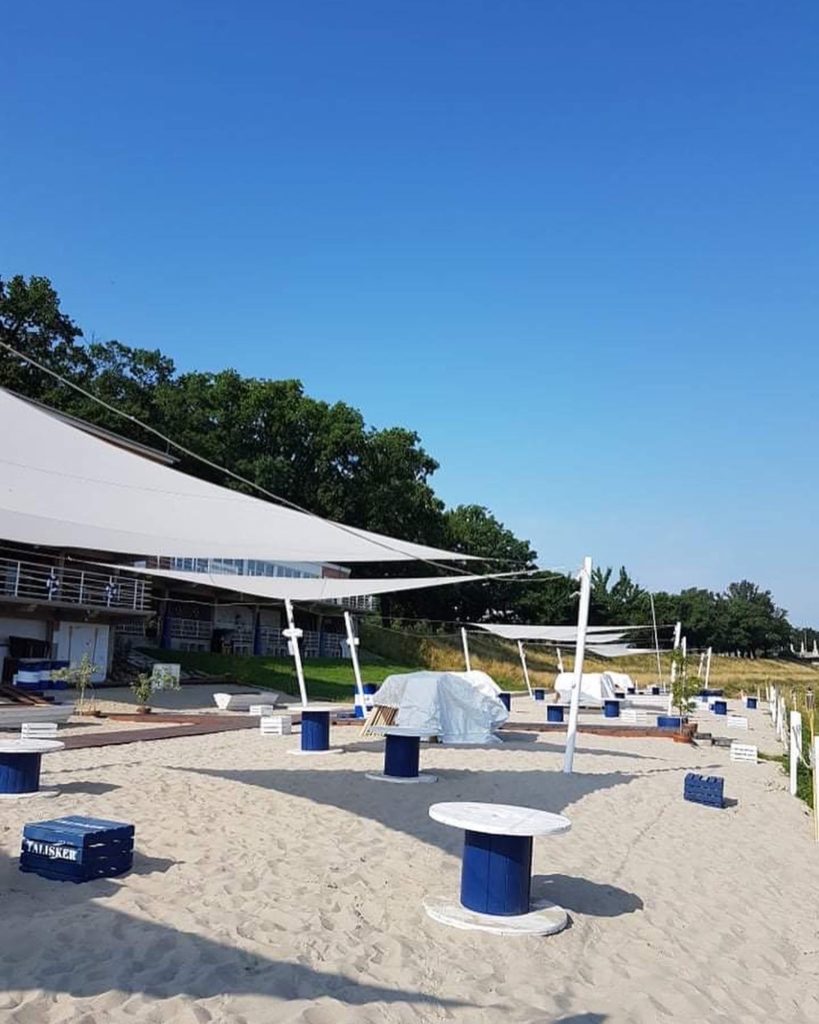 When we get there I immediately get inspired by this place, and I immediately asked Aleksandra to start with Pink body that perfectly match bluish surrounding and nicely match her blonde hair. Additionally a jeans jacket emphasise that colour combination to make perfect harmony I love and I keep getting back to it across many different sessions.
I really loved results already, but I didn't want to spend too much time just with one wardrobe selection so we switched to next one – a simple delicate blue body with a necklace. I do love rich backgrounds and interesting compositions and this place was a great place for me to experiment, and below you can see few examples of that.
I finished whole session with a nice t-shirt which I really loved! At that hour sun start to getting higher, so I used one of white pieces of cover as a small diffusion and start to do more shots agains the sun.