I'm happy to announce that finally my portfolio was noticed on a www.maxmodels.pl website. It's a biggest and most popular modeling website in my country, place where I'm posting my work for more than five years already. In my country almost no one know alternatives that are more common in US, like www.modelmayhem.com – aspiring models or creatives goes directly to Instagram, some Facebook groups or maxmodels to find new opportunities.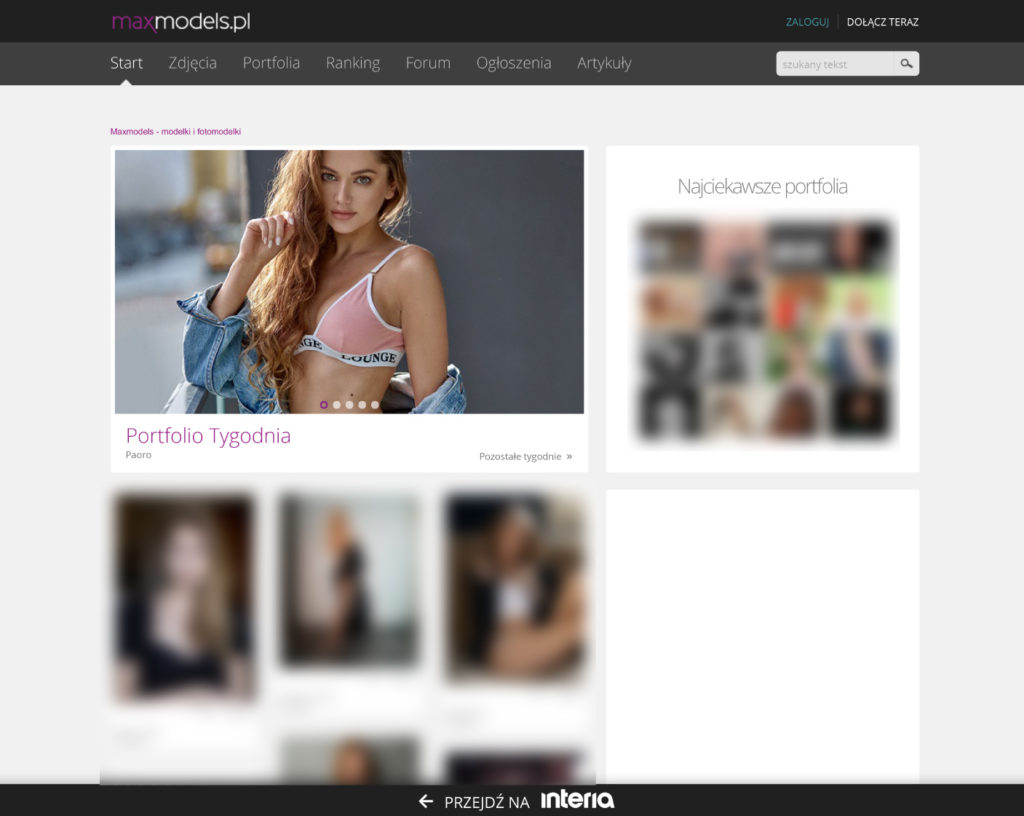 I found quite few models that I worked with trough this website, I've sent more than 800 messages and received similar amount trying to set up new connections, or prepare new shots. Took me a while to be creditable enough to work with more experienced models, but nowadays I can easily work with models all around the Poland. Maybe it's not the best place to look for good photography – main page is usually filled with nonprofessional photos from models accounts as it seems that main interest of the company is to promote especially new accounts. However because of that it's a nice place to look for fresh-faces, especially if you know "local market" already quite well.
For anyone wanting to start there I can give you few tips:
If you are a model, be prepared to receive many scam/trash messages from weird people, just ignore them. Because service is free to use it's pretty difficult to filter out all bad people out. Just try verify person writing to you on different social platforms before interacting with.
If you're a photographer, or other creative person – just remember to add your work related with modeling, references are also nice but they will gather as soon as you start work with some other members of the group. Otherwise you may fall into group I wrote in previous point,
Don't expect to get answer from too many people, and don't lose hope. Just be professional and don't be weirdo.
Here is permalink to a Weekly Award on maxmodels.pl site: